January 2022
New Year greetings and wishes 
– Solving to various toilet issues with the diverse and comprehensive JTA power
Junko Kobayashi, Ph.D.,Chairperson of Japan Toilet Association
Happy new year.
Japan Toilet Association (JTA) held various events and activities last year under the spread of COVID-19. Among them, the toilet symposium main subject was "Diversification and Toilets" and new issues that had not been noticed until now.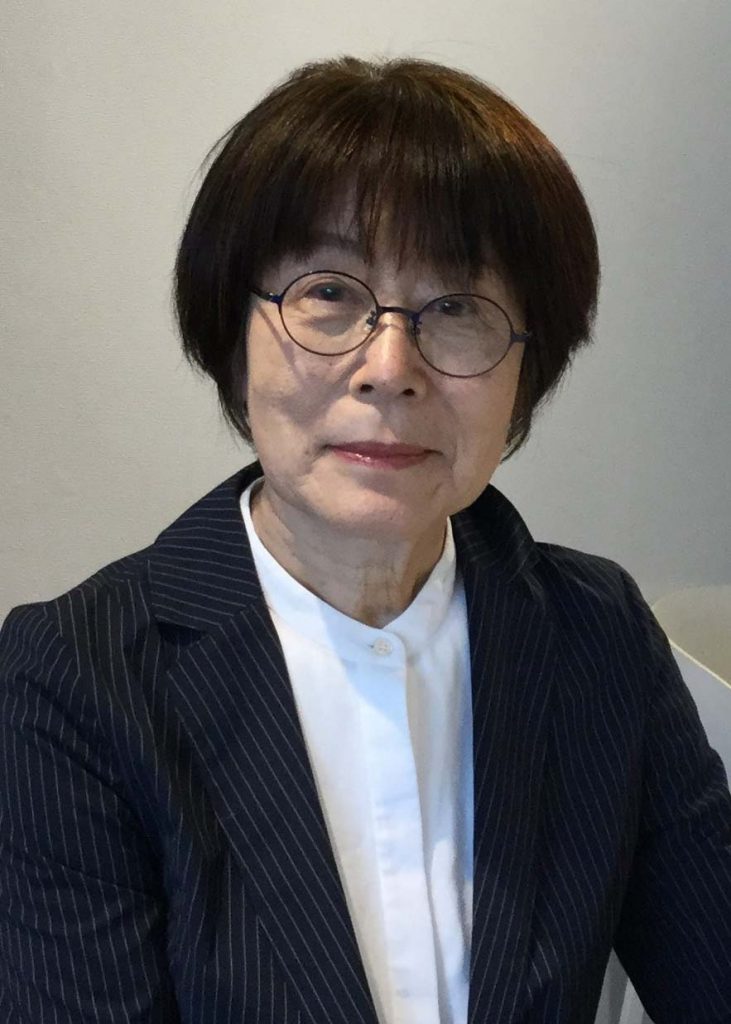 We quite appreciate many applications came from overseas for the Good Toilet Commendation for the first time. We believe this would be a good opportunity to make Good Toilet Commendation valuable.
I would like to declare this year's chairperson wish is "Solving to various toilet issues with diverse and comprehensive JTA power." It is required to activate the diverse potentials of JTA power, enhance it and disseminate to the society.
The reasons are as follows;
JTA set three goals: "Creating a toilet culture," "Creating a toilet environment," and "Contributing to improving social issues related to toilet."
This year is the 37th year of JTA founded. Initially, we tried to improve the dirty, smelly, dark, scary toilets and installed comfortable ones. Nowadays, the comfortable toilets have increased under the legal support. Although it seems that the big problem has been once solved, there is still many remaining issues to solve. This is because not all toilets have reached the level that everyone can use toilets comfortably for long, anywhere, and feel relieved.
There are currently six issues to be addressed;
1. What is toilet comfort?
to expand and confirm comfortable public toilets from the hardware to the psychological and the software side which relates the order method.
2. Design + maintenance + operation + evaluation
to realize a sustainable and comfortable toilet according to the necessities of various users.
3. Diversity and toilets
to provide safe and easy-to-use toilets for a wide variety of users with different necessities depending on age, gender, disability, country, etc. by referring to the overseas cases which may take a different approach. We are also necessary to create measures to resolve the contradictions between user diversities and toilet functions.
4. Development and research of a simple toilet at the disaster
to prepare the comfortable toilets to be used at any time during a disaster.
5. Hygienic excretion treatment environment
to promote the environment in anywhere even without adulterated sewerage system.
6. Announcement of JTA
to inform activities referring to the international activities.
It is no longer possible to solve these toilet related problems such as the congestion problems or the growing the importance of the comfort by a sole idea or method as before. Since the toilet problems are complex, comprehensive measures are required to solve the problems.
The JTA is gathering many members with various fields such as government officials, researchers, designers, builders, governments, educators, maintenance workers, equipment and material manufacturers, equipment mechanics, temporary toilet manufacturers, etc. In other words, we can expect the comprehensive abilities by those variety members in this Association. It can obtain the toilet comfort that users really want and the mechanism and technology that perpetuates it with these powers to combine and approach to the complex issues.
Regardless practical or abstract, it will be necessary to be more proactive in exchanging opinions from each standpoint about the problems from multiple perspectives, and make proposals to society.
Specific measures by JTA
・ This year, we would like to have more time to discuss among JTA members on setting a certain theme. We will hold a roundtable discussion with some members and the chairperson by a different style of last year.
・ We will make activate each subcommittee under the Steering Committee to exchange and deepen research between the members.
・ We would like to hold a joint study group among the study groups.
・ When disseminating information to the society, we try to deepen discussions on the theme by interacting with various people from different positions, JTA will be able to introduce the comprehensive unique power to the society.
This year it seems still necessary to work under COVID-19. While the situation, we would like to create opportunities to have a lot of fruitful discussions with everyone. We would like to make this year a fulfilling year for JTA members.
We appreciate the cooperation and encouragement.